Bangladesh is known as Asia's poorest country.
When we visited Haimchar Village, approximately 6 hours by boat from the capital city, Dhaka, we witnessed something that shocked all of us.
What we heard from under the streetlight was a voice constantly repeating something.
The voice came from a high school student who was desperately reciting the content from his worn-out textbook.
"I want to get a good job to help my younger sister and brother."
"I really want to get accepted to a university"
"But ...my family cannot afford to send me to a cram school"
Some students even told us, "I want to study more" whilst crying.
With more than half of the houses not having electricity, studying can be difficult when it becomes dark outside.
Additionally, there are no teachers to provide a quality education.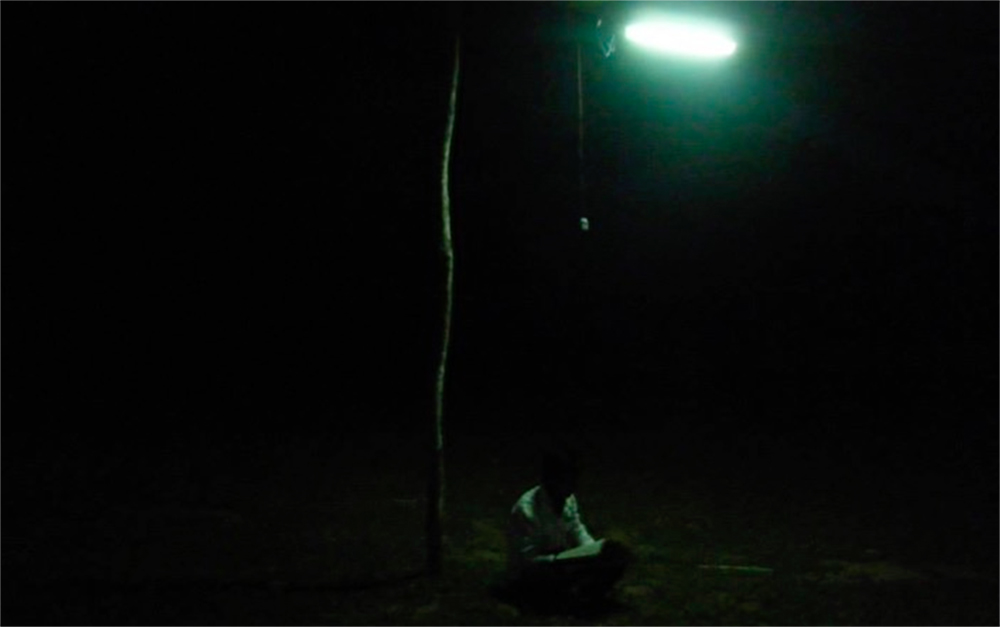 The main reasons for a gap in levels of education
in "Asia's poorest country"
1

Not Enough Teachers

In Bangladesh there are very few teachers who can teach high school content to students compared with the demand ; impoverished rural areas in Bangladesh are roughly 40,000 teachers short.

2

Structure of the University
   Entrance Examinations

If a student doesn't attend a cram school, their chances of passing university entrance examinations are very slim. An estimate of US$ 1,300 (close to the annual income in rural areas) is necessary to attend urban cram schools.

3

Cycle of Poverty.

Young people in rural areas can only dream to become croppers or pedicab drivers. This causes the cycle of poverty to continue with, and no other option left for new generations
These students also noticed that repeatedly reciting lines from their science and mathematics textbooks did not raise their grades.
However, they had no other choice but to continue to read their worn-out textbooks.
Thus, in rural areas, most children are left unable to study properly, no matter how motivated they are to study or how high their ability to learn is.
We began our operation in 2010.
At the age of 20, our founder who was then attending university in Japan visited Bangladesh. After seeing the sharp contrast between Japan and Bangladesh, he was inspired to come up with an idea to make a change in village in Bangladesh.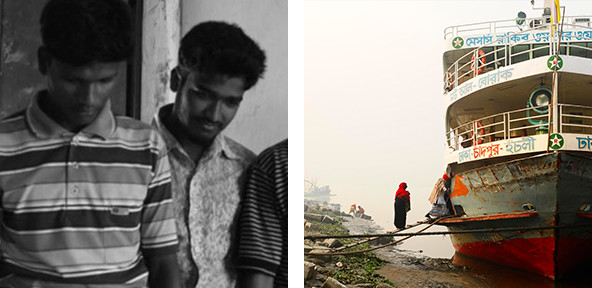 "Poor people do not even have the qualifications to study"
Whilst being aware of the reality, what came to his mind was the "video education" that he himself received at cram school in Japan.
The video education that saved me from failing
Path to start the project classes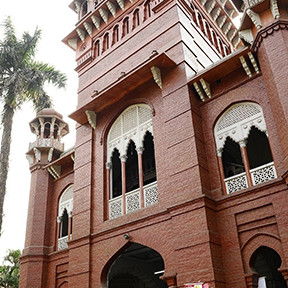 Research in the area
We researched the best cram school information by interviewing students from the University of Dhaka, the top university in Bangladesh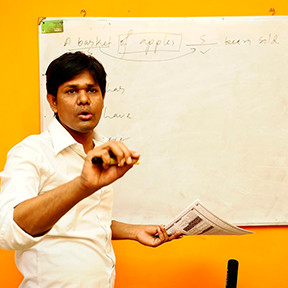 Persuade cooperators
We cooperated with the best and most charismatic teacher - Professor Zahan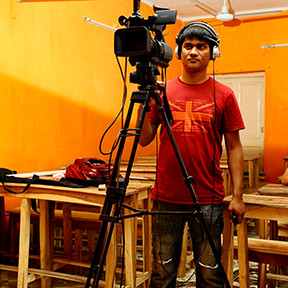 Shooting
Over one month, we recorded multiple video lessons
Although it was a challenge starting from scratch, many people cooperated with us along the way and we gained lots of support.
Project Partner

Maheen

"This model may break the educational disparity pyramid of Bangladesh!"

The top cram school teacher in Dhaka
Professor Zahan

"When our Japanese friends are taking actions for Bangladesh, why not us!"
The first classroom we built was in the outskirts of Dhaka in a small village called Haimchar.
We made it possible for students to get the best educational experience for free.
Five computers installed in a village with DVDs

Students learning from video lectures over and over again
32 high school students took part in the program for the first year.
Students were very driven using every passing minute to study as hard as they can for their upcoming exams.
However, the path to success was never easy.
"I want to quit studying after all"
"Poor people like us will never get accepted"
"My parents told me it's impossible even if I studied"
Some students were very close to giving up. It was essential at dark times, that we told them it wasn't impossible.
"In this country, it's assumed that the poor can't get accepted into the University of Dhaka. Let's break the mold!"
"Let's prove them it's not impossible!"
"Let's surprise the world!"
Organized a tour to visit the University of Dhaka

Active university students joining the team as tutors for high school students
As a result in the first year, 18 students were accepted to a variety of universities, including one student being accepted to the University of Dhaka.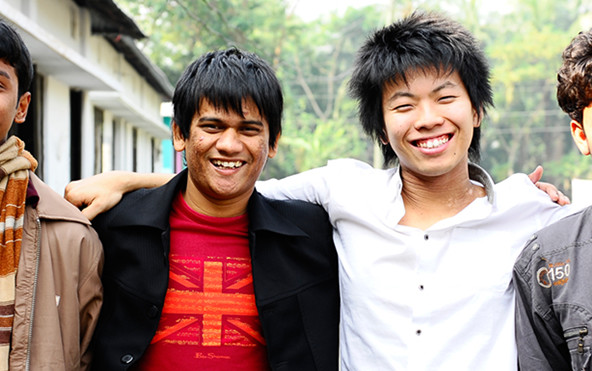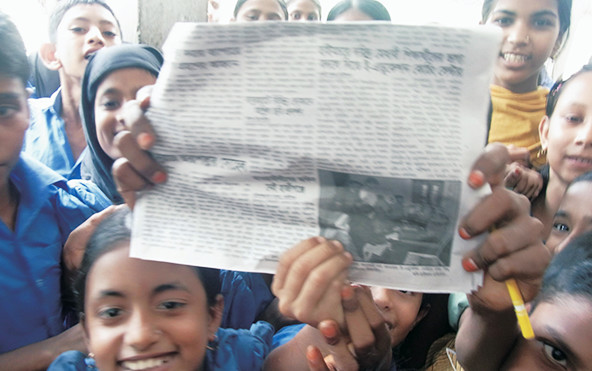 This "incident" was also picked up by Dhaka's newspaper and was touted as "a miracle of Haimchar village".
Since 2010 when we started working in Bangladesh,
many students have broaden opportunities for their future thanks to video education
The high school students challenges were shared through Twitter and Facebook and spread worldwide.
Their actions proved the "impossible" to be possible.
Reasons why video education achieved results
1.Access to the best quality education of the country
2.Free courses available for anyone
3.Characteristic of repetitive lernining to the level of understanding of the student
Video education solves world education problems
Unable to suppress our excitement of the possibility of this educational method, we decided to start programs in other countries such as the Philippines, Myanmar and Nepal.
The Philippines・Mindanao Island
Damage of typhoon, scars of conflict, and girls giving up education to marry early.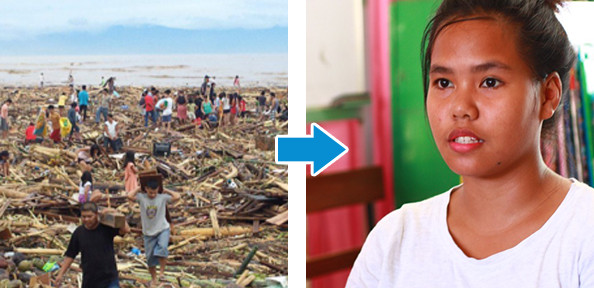 Myanmar
Disadvantage of poor infrastructure and the highest rate of poverty ; Hope for the future from the poorest State in the country.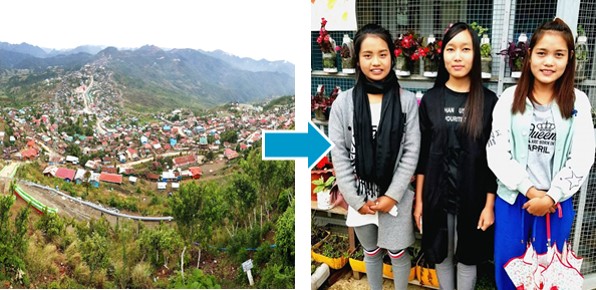 Nepal
Post earthquake, regaining children's smiles from the spreading educational gap.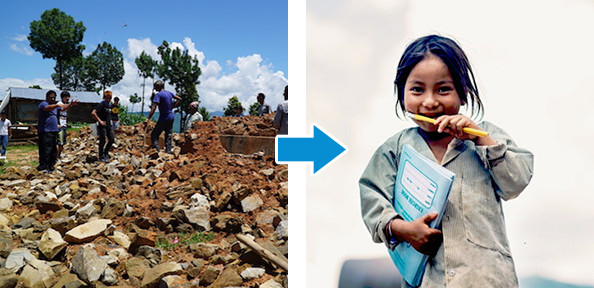 Do not let natural disasters and ethnic conflicts deprive children of the opportunity to learn.
Furthermore, we will keep working to ensure equal opportunity for ethnic minority groups, impoverished individuals and women to receive education.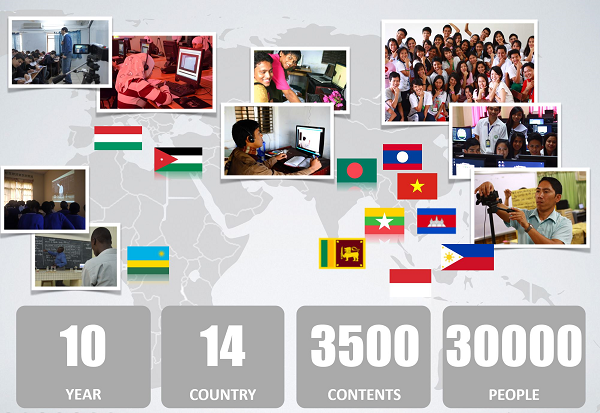 Until now, we have delivered video education to more than 30,000 students in 14 countries.
What we aim to deliver is the Best Education to Every Corner of the World.
"Children in our country also need e-Education support."
In such a series of requests, we are limited by funds.
Here are some examples of what can be achieved depending on the amount of support received.
At this moment, we can only accept donation by bank transfer from sponsors outside of Japan.
We are sorry for the inconvenience caused.
We have been supported by more than 1,000 people so far!
So far, you still might not be sure how our project is worth supporting.
Yes, we may be young and small organization,
but that is one of the reasons why every single support makes a huge difference
and we promise to make the full use of your support.
To our sponsors, 5 promises
1

It's not just support to give things

Giving things from Japan is not the only support possible. Here at e-Education, we are creating a mechanism where local leaders will be able to autonomously turn projects.
2

Delivering support to the marginalized population utilizing technology

Even with many supports from worldwide, there are marginalized populations that have lacked support from international organisations. We will now be able to support these marginalised populations effectively through the use of technology.
3

Growth opportunities for youth

In each country's project, the e-Education staff, local leaders and college students from Japan will be active. Donations will not only improve the academic ability of children but also the problem solving and societal skills of the youth.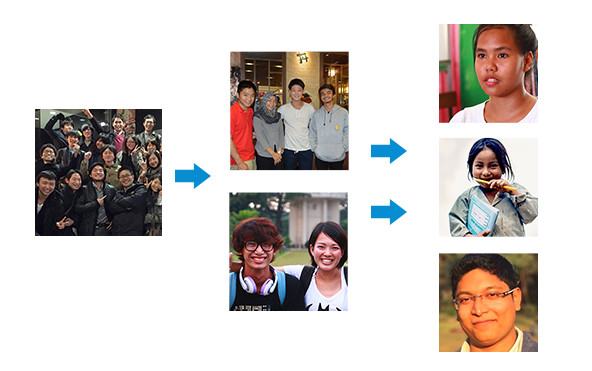 4

Creating leaders from the impoverished communities

We will be drawing out buried talents from individuals who suffered from economic disparity and discrimination. Through this we will create successful applicants to universities and we will nurture national leaders.
5

Expanding globally

At first, people said this business plan was "impossible" and "unreasonable" but now it has gained a lot of traction and support. We have now started expanding globally using "video education" as our main tool.